SPOOKY
1. Flaming Flotilla
I give Flaming Flotilla the honor of Best Level!
2. Alabaster Dresden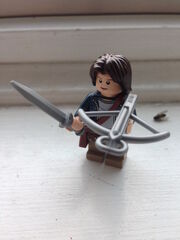 Alabaster Dresden is a cool OC! His quotes are good, his backstory is cool, he has a lot of abilities (which is a good thing!), the whole ability unlocking thing is cool, it is cool how many weapons he has, as is the character trailer, and the character tag design is nice, too! It is hard to go over how good this page is, so overall, I give it the merit of Best Character!
3. Morphemes and Morph-A-Memes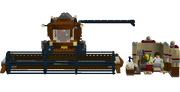 Morphemes and Morph-A-Memes is a BEWILDERINGLY AWESOME level, if I do say so myself! Sadly, no Morphemes are in the level; but MORPHERS GALORE! The level may be an original idea, but it still is pretty cool! Also, the image used is not a scene from the level. Overall, I give Morphemes and Morph-A-Memes the award of Longest Level!
4. LEGO Multiverse/Mods
I give LEGO Multiverses' Mods the award of Innovation!
5. AnthonyM
A top 10 of ANYTHING on the wiki would be incomplete without including Ant! He is the FIRST custom character on the wiki, the BEST one IMO, and again, his page features everything it needs for top page; good quotes, great background, awesome abilities, the list goes on. I can't explain how good of a character he is; he makes Jonah seem like a hole in the wall, and overall, I give AnthonyM by TrueArenaOneOneOne the award of First Custom Character!
6. Orange Hawk
Orange Hawk is SWEET character with a SWEET backstory, his abilities are cool, too (Technology Shutdown in particular), I like his quotes, the list can go on, really. Overall, I give Orange Hawk by Supersnape1138 the award of Best Background!
7. Year 3
I give Year 3 by RealGameTime award of Best Custom Year!
8. LEGO Voidhoppers
I give LEGO Voidhoppers by DetectiveSky612 award of Best Customs!
9. Custom Abilities
I give Custom Abilities by DestinyIntwined award of Best Abilities!
10. The Synagogue of Payne
I give The Synagogue of Payne the award of Coolest Level Design!
Community content is available under
CC-BY-SA
unless otherwise noted.