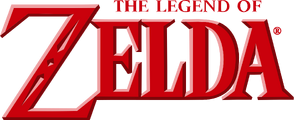 The Legend of Zelda is one of the many franchises in LEGO Dimensions. It is a Sub-Franchise of Nintendo.
Related Characters/Objects
Breath of the Wild Story Pack

Link

Master Cycle Zero
Temple of Time Ruins (Toy Pad Build)

Champions Team Pack
Zelda Fun Pack
Ganondorf Fun Pack
The Legend of Zelda Level Pack
Customs by DetectiveSky612
Customs by ShadeTheNarwhal
Customs by Trigger Happy the Gremlin
The Legend of Zelda: Breath of the Wild Level Pack
The Legend of Zelda Fun Pack
Levels
A Hyrulean Fantasy Adventure
The Great Plateau
Vah Medoh's Flight
Vah Rudania's Tustle
Vah Naboris's Might
Vah Ruta's Storm
Calamity Showdown
Worlds
Legend of Zelda World (GAmazingYT)
Hyrule

Hyrule Field

Lon-Lon Ranch
Castle Town

Hyrule Castle

Temple of Time
Princess Zelda's Courtyard
Triforce (Restoration) 30,000 Studs

Happy Mask Shop (Restortation) 15,000 Studs
Bombchu Bowling Alley
Shooting Gallery
Post Office
Telma's Bar

Lake Hylia

Pond of Happiness
Fishing Pond

The Lost Woods

Sacred Forest Meadow
Forest Temple

Kokiri Forest

Link's House
Saria's House
Twins' House
Know-It-All-Brothers' House
Mido's House
Kokiri Shop
Forest Training Center
Great Deku Tree (Restoration) 25,000 Studs

Kakariko Village
Death Mountain

Great Fairy Fountain (Restoration) 20,000 Studs
Death Mountain Trail

Zora's Domain

Zora's River
Zora's Fountain (Restoration) 10,000 Studs

Gerudo Valley

Gerudo's Fortress
Haunted Wasteland
Community content is available under
CC-BY-SA
unless otherwise noted.