Spongebob Squarepants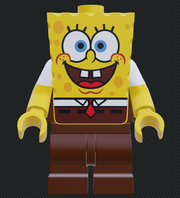 Franchise: Spongebob Squarepants
Vehicle:
Krabby Patty Car
Gadget:
Super Vacuum Cleaner
Appear In:
LEGO Dimensions 2
Powers Collision
Spongebob Squarepants is one of the Level Pack characters in LEGO Dimensions 2 Powers Collision, he belongs to the Spongebob Franchise.
Background:
SpongeBob is a childish and joyful sea sponge who lives in a pineapple with his pet snail Gary in the underwater city of Bikini Bottom. He works as a fry cook at the Krusty Krab, a job which he is exceptionally skilled at and enjoys thoroughly. He attends Mrs. Puff's Boating School, and his greatest dream in life is to receive his boating license. Unfortunately, he tenses up whenever he has to drive a boatmobile, and he drives recklessly. SpongeBob is very good-natured and loves to hang out with his best friend Patrick. His teacher is Mrs. Puff and his boss is Mr. Krabs.
Abilities:
Hazard Protection
Hazard Cleaner
Stealth
Mini Access
Slurp Access
Hungry Guards Access
Dive
Super Transformation (Spongebob Superheroe suit)
Atlantis Elements
LEGO Construct
Toy Tag: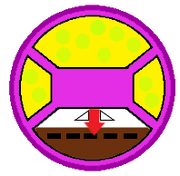 Gallery: