Line 104:
Line 104:
 

***Plankton's Time Machine

 

***Plankton's Time Machine

 

*[[Nicktoons World (JV46ship)|Nicktoons World]]

 

*[[Nicktoons World (JV46ship)|Nicktoons World]]

 
+
 
+

=== Customs by [[User:Trigger Happy the Gremlin|Trigger Happy the Gremlin]] ===

 
+

* SpongeBob Squarepants: Sponge out of Water Story Pack

 
+

** SpongeBob Squarepants

 
+

** Sheldon J. Plankton

 
+

*** Phonebooth Time Machine

 
+

**** TBA

 
+

**** TBA

 
+

*** Apocalyptic Bikini Bottom Toy Pad Build

 
 
 

==Character Spotlight Music==

 

==Character Spotlight Music==
---
Latest revision as of 03:16, 2 December 2018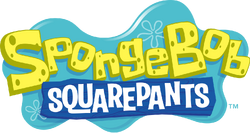 SpongeBob SquarePants is one of the many franchises of LEGO Dimensions. It is a series from Nickelodeon.
Related Characters/Objects
SpongeBob SquarePants Level Pack (Help SpongeBob and Patrick escape the Flying Dutchman's ship before they're on the menu!)

SpongeBob SquarePants

SpongeGar*
Medieval SpongeBob*
SpongeBuck*
SpongeTron*

Patty Wagon
The Flying Dutchman's Ship

Patrick Fun Pack

Patrick Star

Sir Patrick*
Pecos Patrick*
Patrick Revere*
Captain Scarfish*
Patron*

Bass Blaster 3000

SpongeBob SquarePants Team Pack

Mr. Krabs

King Krabs*
William Krabs*

Patty Drone*

Sandy Fun Pack

Sandy Cheeks

Dark Knight*
Western Sandy*
Pirate Queen*

Sandy's Rocket

Squidward Fun Pack
*Not included physically, but playable in-game when using Plankton's Time Machine.
Spongebob and Patrick Team Pack
Spongebob Squarepants
Patrick Star
Gary
Patty Wagon
other items TBA
Squidward Tentacles Fun Pack
Squidward Tentacles
Chrome Time Machine
other items TBA
Mr. Krabs and Plankton Battle Back
LEGO DIMENSIONS 2: Ultimate Team-Up: Less Uber-Extreme Edition
Starter Pack
Story Pack {The SpongeBob Movie: Sponge Out of Water}

Plankton
Mr. Krabs

Plankton's Time Machine
Patty Wagon

Krusty Krab GateWay

Fun Pack #1
 Fun Pack #2
Nicktoons Level Pack - Help SpongeBob and Patrick escape the Flying Dutchman's ship before they're on the menu!
Nicktoons Fun Pack
Nicktoons Fun Pack
Nicktoons Fun Pack
Nicktoons Team Pack
SpongeBob Squarepants: Sponge out of Water Story Pack

SpongeBob Squarepants
Sheldon J. Plankton

Phonebooth Time Machine
Apocalyptic Bikini Bottom Toy Pad Build
Character Spotlight Music