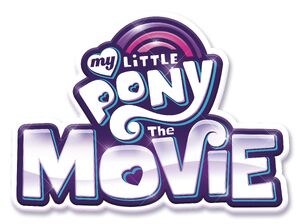 My Little Pony: The Movie 
is a franchise in LEGO Dimensions.
Packs
Characters
( * = Accessible in-game)
Targeting Cursors
Adventure World Gateway
Adventure World
Equestria
Canterlot ​Town Square
Festival of Friendship
Show Stage Gateway*
Restoration: Jukebox (10,000 studs)
​Sugarcube Corner
Sweet Apple Acres
Fluttershy's Cottage
Cloudominium (RD's House)
Twilight's Castle
School of Friendship
Restoration: Twilight's Castle (300,000 studs)
Cloudeseum
Cloudsdale Weather Factory
The Badlands
Capper's Manor
Klugetown Shops

The Desert
​Restoration: Capper's Manor (240,000 studs)
​Celaeno's Airship
Mount Eris
Hippogriffia
Basalt Beach
​Seaquestria
Music
Adventure World
​Story Pack Levels
Health Bar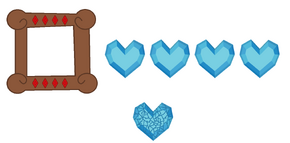 The character frame is a brown painting frame with 4 red diamonds in the top and bottom. The hearts are Crystal Hearts. When damaged, the hearts are fully cracked.
Character Spotlight Music
The Festival Of Friendship (00:29-00:54)
Red Brick
Sea Ponies' Breath (500,000 studs)
All characters without the Dive ability now get an air bubble that lasts 15 seconds underwater. (Will freeze during Hacking.)
Community content is available under
CC-BY-SA
unless otherwise noted.