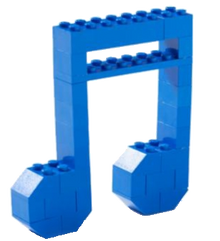 Music for LEGO Dimensions 2: The Rise of Enoch is used for hub worlds, levels, specific character flight, character previews and The TARDIS. Each music piece is from the various franchises featured in the game.
LEGO Dimensions
LEGO Dimensions 2: The Rise of Enoch
DC Comics
DC Extended Universe
The Lord of the Rings
The LEGO Movie
Donkey Kong
The Legend of Zelda
Super Mario
Star Fox
Star Wars
Marvel Comics
Marvel Cinematic Universe
Spider-Man (2002-2007)
The Hobbit
The Adventures of Clutch Powers
Prince of Persia: The Sands of Time
The Shining
Shrek
Indiana Jones
Team Fortress 2
Gravity Falls
Ghostbusters
Sonic the Hedgehog
Pirates of the Caribbean
Danny Phantom
SpongeBob SquarePants
Harry Potter
Fantastic Beasts
The Fairly OddParents
Home Alone
WWE
The Nightmare Before Christmas
Men in Black
Frozen
Punch-Out!!
Kid Icarus
Adventure Time
Overwatch
Undertale
Metroid
Minecraft
LazyTown
Shadow Man
Main Theme
Bayou Paradis, Louisiana
Deadside
Wasteland: Temple of Life
Asylum
Gad Temples
Cageways
Engine Block
Playrooms
Lavaducts
Undercity
Gardelle County Jail, Texas
Mordant Street, Queens, NY
Down Street Station, London
Marco Cruz's Theme
Milton T. Pike Theme
Victor Batrachian Theme
Jack the Ripper Theme
Avery Marx Battle Theme
Legion Final Boss Theme
Community content is available under
CC-BY-SA
unless otherwise noted.