Juanin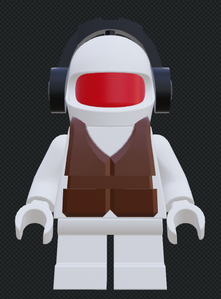 Franchise: 31 Minutos
Allies:

Tulio

Bodoque

Mario Hugo

Policarpo

Patana
Vehicule: Tremoya
Weapon/ Accesories: Notepad

Juanin is a Fun Pack Character that appears in Lego Dimensions 2 Powers Collision, belonging to the 31 Minutos franchise and is included in the 31 Minutos Juanin Fun Pack.
Background:
Juanin is the last animal of his species, he is white and short, he works in the 31 Minutos newscast as the Producer, he is quite shy and friendly, some of his friends take advantage of him with things like having parties in his home without permission or causing him to commit wrongdoing but without intention.
Special abilities:
Target
Mini Access
Mini Access Targeting
Slurp Access
Ilumination
Decode Information
Super Transformation (Young Juanino Transformation)
Super Strength
Super Strength Handless
Quotes:
Trivia:
-His race is ironically called Juanin, and is the last of his species.