El Chavo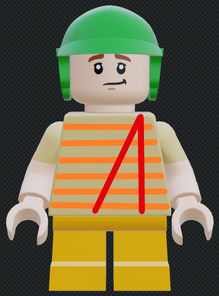 Franchise: El Chavo
Vehicule: Chavo Kart
Appaer in: Lego Dimensions 2 Power Collision

"Wow this is great"
- Chavo First When Entering the game

El Chavo is a Team Pack Character that appears in Lego Dimensions 2 Power Collision, belonging to the Chavo del Ocho franchise.

Background
El Chavo del 8 or El Chavo is a fictional character and the main protagonist in the series of the same name. "Chavo" means "child" in the Mexican colloquial language, his real name is unknown. He is very enthusiastic, creative and well-meaning, but also very innocent, which is why other children take advantage of him. He is not very bright and is somewhat clumsy. It is said that he came to the neighborhood at the age of four and apparently lives in apartment # 8, it is not known with whom exactly, but it is said that an elderly woman cared for him in her apartment until she passed away.

Abilities
Target
Mini Access
Mini Access Targeting
Hazard Cleaner
Rope Switch
Stealth
Health regeneration
Spotlight Song:
Toy Tag
Gallery: