We're Getting Mutants in the MCU - The Loop
Play Sound
"Let's do it!" -Demoman's first line when entering the game.
"Have at 'em, lads!" -Demoman's second line when entering the game.
"Freedom!" -Demoman's third line when entering the game.
Demoman is one of the Fun Pack characters in Lego Dimensions 2: The Rise of Enoch, from the Team Fortress 2 franchise.
Background
Tavish DeGroot, most notably The Demoman is a scrumpy-swilling demolitions expert from the Scottish town of Ullapool, and is one of the most versatile members of the team. A master of explosives, the Demoman strategically deals massive amounts of indirect and mid-range splash damage. Armed with his Grenade Launcher and Stickybomb Launcher, the Demoman uses his one good eye and the knowledge of his surrounding environment for well-timed sticky bomb detonations that send enemies skyward, often in many pieces. Should anyone get past his explosive ordinance, however, they will be shocked to learn the Demoman is extremely proficient at melee combat, being one of the deadliest melee users in the game, with a variety of powerful melee unlocks in his arsenal.
The Demoman excels at swift destruction; he can bounce his grenades at creative angles to wreak havoc on enemy Sentry Gun emplacements while remaining safely out of sight.
Abilities
Explosives
Super Jump
Photo Mode
Toy Tag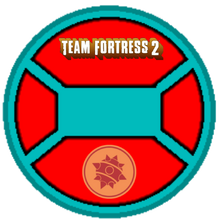 Like all Team Fortress 2 characters, Demoman's toy tag has 4 red spots with the TF2 logo on top and the class emblem on the bottom.