Dash Parr is one of the Blind Bag characters in LEGO Dimensions 2: The Rise of Enoch, from The Incredibles franchise.
Background
Dashiell is a very rebellious boy and often gets into trouble and loves playing pranks on his least favorite teacher, Mr. Bernie Kropp. He believes that he should use his superpowers; his mother, Helen Parr/Elastigirl, disagrees. His goal is to compete in sports: his power of speed would make him special, give him an unfair advantage and supers have to keep their powers secretive. His mother forbids it on account that "Everyone's special" (which is, as noted by Dash to be the equivalent of saying "No one is").
Music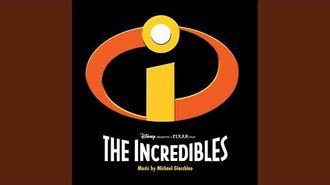 Gallery
Community content is available under
CC-BY-SA
unless otherwise noted.